An eyebrow gel that gives an effect of laminated brows? Get to know Nanobrow Lamination Gel which comes in four incredible, natural colours, making your eyebrows look magical. Effective, always flawless and… just beautiful!
Nanobrow Lamination Gel – an unmatched assistant in brow styling
Brow makeup has never been easier! This incredibly long-lasting Nanobrow gel is a best-seller loved by thousands of consumers and professional makeup artists around the world.
The remarkable eyebrow gel Nanobrow Lamination Gel cannot be ignored! It boosts the natural shine of the brows, leaving them incredible-looking. It thickens and styles the arches so they are flawless all day long.
No more unruly hairs!
Eyebrow gel Nanobrow is perfect for those who are fed up with undisciplined brow hairs. With its help, you can achieve the desired shape of your brows. All hairs will be locked in place for 24 hours and you won't have to worry about doing touch-ups!
Perfect brow makeup? It's guaranteed when you use Nanobrow Lamination Gel! It's foolproof, precise, and equipped with a convenient, ergonomically-designed silicone spoolie that will help you get seamlessly-shaped and fixed brows all day long.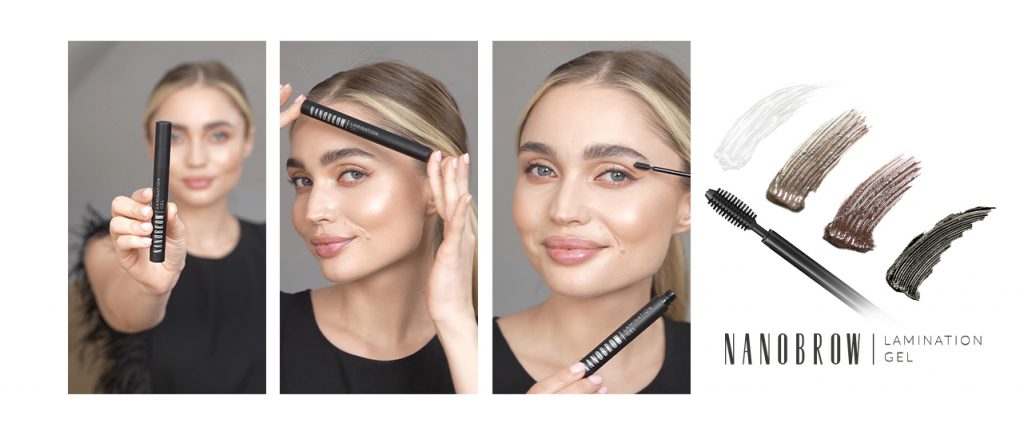 Take care of your brows with Nanobrow Lamination Gel
Did you know that the effectiveness of the Nanobrow gel is caused by its high content of castor oil? This precious ingredient is unmatched when it comes to nourishing and revitalizing brow hairs, adding a lot of needed volume.
Castor oil also strengthens the brows and protects them against falling out and mechanical damage. Its effectiveness can be improved by using the Nanobrow serum which consists of a unique composition of caring elements, for instance, ginseng extract and panthenol, capable of taking excellent care of your skin.
Nanobrow Lamination Gel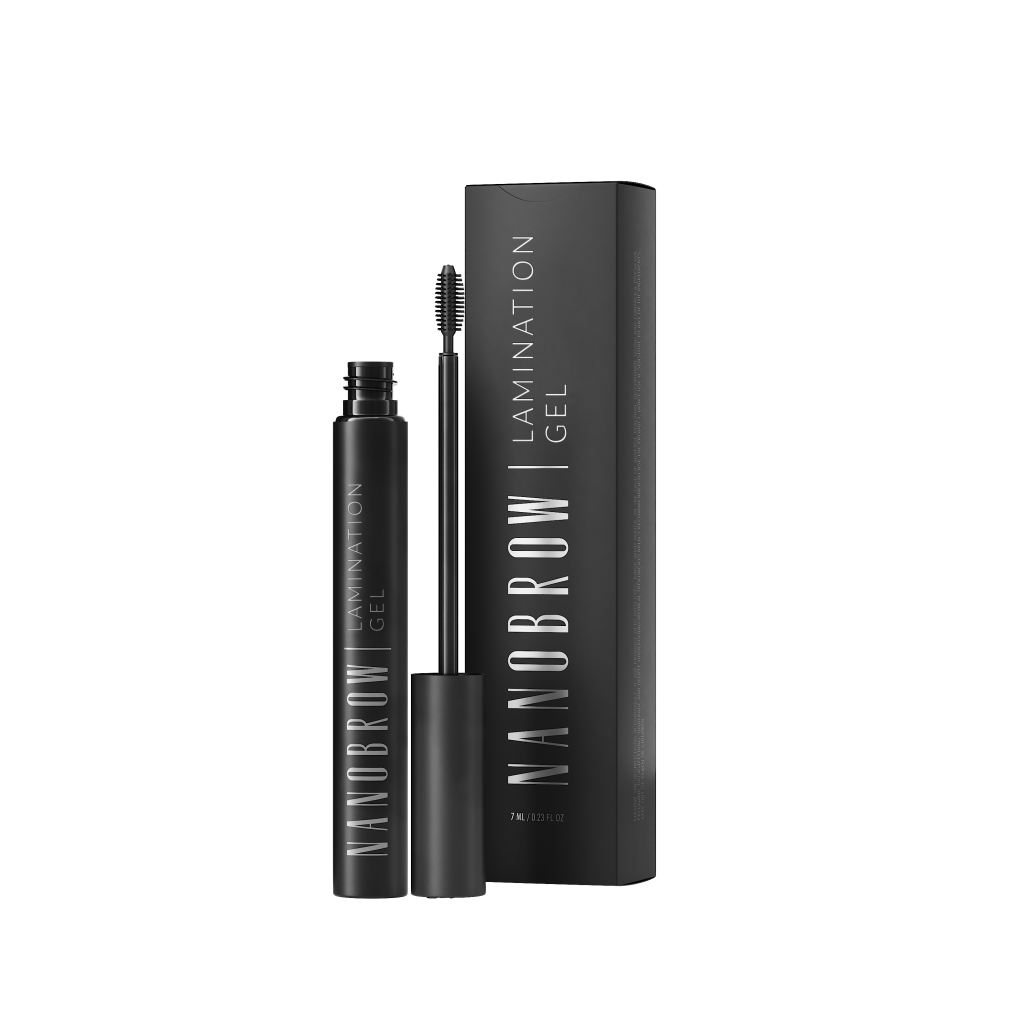 Eyebrow gel is available in shades:
Astounding brow styling cosmetic
Everyone loves the Nanobrow gel! It's available in four different colours so you will be able to choose the one most similar to your eyebrow colour with ease. There is also a transparent version of the gel that can be used as the last step of perfecting your makeup look.
The lightweight formula of eyebrow gel Nanobrow doesn't leave white residue on the brow hairs but boosts volume and thickness. You will surely fall in love with this unique cosmetic from the first use and feel like a real pro!
Wyświetl ten post na Instagramie
Nanobrow Lamination Gel – elegant eyebrows all the time
Nanobrow Lamination Gel excellently shapes and disciplines the arches so that they look flawless and elegant for 24 hours. Additionally, it protects the hairs against damage and accelerates their growth!
Positive reviews are always the best proof. The cosmetic is a hit on the beauty market as women continue to recommend it to each other. The stylish packaging, precise spoolie and subtle texture of Nanobrow Lamination Gel are appreciated for the high level of comfort of use.
By choosing Nanobrow cosmetics you can be sure that you're dealing with high-end quality. The producers know how to make your arches look perfect all the time! Go for a pomade, pencil, powder, styling soap or mascara – there are a lot of fantastic products to choose from.
Select those cosmetics that fit your current mood and enjoy flawless brows forever!