Laura Mercier is a brand that knows how to deal with skin imperfections. The best cosmetics are in a Tone Perfecting collection: everyday cream and eye cream. See for yourself how do those products work and can they help you achieve beautiful appearance?
Face cream Tone Perfecting from Laura Mercier lightens discolourations, makes skin complexion even and protects skin against sunspots and acne scaring. With the beginning of the treatment face is already more radiant. All imperfections disappear, skin becomes smooth and face looks much better. Tone Perfecting Creme from Laura Mercier protects skin against environmental pollution, intense sun radiation and other harmful factors.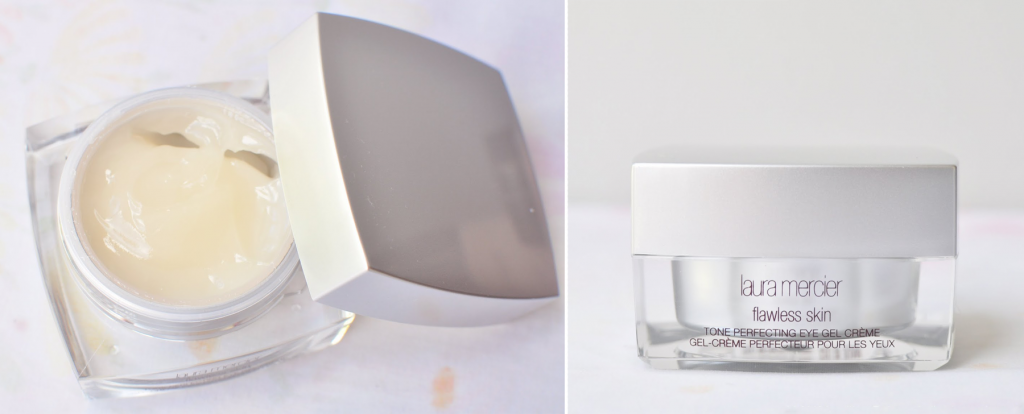 How should you apply this cosmetic? Tone Perfecting Creme from Laura Mercier apply on central area of face and then rub it towards external parts. Remember that before each application, skin needs to be cleansed and all make-up removed. If you perform massage, it will accelerate absorption of cosmetic, tone up skin and stimulate blood circulation. For better protection of skin against sun radiation use cream with sun filter. One packaging of Tone Perfecting from Laura Mercier holds 50 g of cosmetic. On top of that, product contains natural ingredients, among many: macadamia oil, collagen, jojoba oil, mica and avocado oil. All of the ingredients take care of face skin to be deeply nourished, moisturised and regenerated.
And how does Tone Perfecting eye cream from Laura Mercier work? This cosmetic smoothers, so called crow's feet, lightens dark circles around the eyes and eliminates puffiness. It provides calm to fatigued and dull skin. It additionally reduces discolourations caused by too long exposure to the Sun, progressing ageing and use of wrong cosmetics.
Tone Perfecting eye cream from Laura Mercier should be applied twice a day, in the morning and in the evening on clean and dry skin. Small amount of product apply on upper eyelids (along brow ridge) and on the upper part of cheeks (in the spot where you can feel the bone of eye socket). Remember that cream shouldn't be applied right below lower eyelid. Why? Because it could cause irritation to the eyes and delicate skin of eyelids. With the fingertips tap the cosmetic in skin around eyes. One jar holds 15 g of Tone Perfecting eye cream from Laura Mercier. In the composition of this product are among many: sandalwood extract, soy seed extract and the bark of pine tree extract. Such original ingredients will certainly take care of your skin around the eyes.