Lots of women wonder what to use to stimulate faster brow growth. When popular products fail, it's high time we reached for a thing that is unusual, tried and tested. Nanobrow eyebrow serum is such a product. Full range of effects, easy application and incredible results are the key features of this treatment. Eyebrow care has never been so effective. 
Nanobrow eyebrow serum. When it's worth using?
Nanobrow isn't recommended exclusively for those who want longer or thicker brows but also those trying to simply keep them healthy and nourished.
This serum is designed for those of you who:
have short, sparse, thinning brows
want to make their eyebrow color more intense
experience brows falling out in excess
need to fill in gaps in their brow
want to moisturize their eyebrows and skin
want to provide their brows with growth-promoting nutrients
wish to make brows more resistant to effect of various outside elements
Nanobrow eyebrow serum is a good choice when you want to quickly extend, add fullness and boost color of the brows. If you're ahead of a big meeting or family celebration, all you need to do is start Nanobrow treatment early enough and then just enjoy your natural eyebrows on fleek.
What's the effect of using Nanobrow serum?
Nanobrow treatment:
stimulates brows to grow
extends, thickens and adds volume
intensifies color
strengthens weak brows
nourishes hair follicles
fills gaps in brows
moisturizes
protects against external aggressors
What components make up Nanobrow serum?
Nutrients in Nanobrow serum have been selected to condition eyebrows as well as promote faster growth. Among others, there is:
Soy shoot and ginseng extracts to fight free radicals, repair brows in poor condition, secure against harmful effect of solar radiation and trigger growth.
Baikal skullcap and wheat sprout extracts

that have antioxidant effect, strengthen, rebuild damaged brows, deliver essential nutrients.

Panthenol and arginine

to moisturize skin and brows as well as prevent loss of water in epidermis.
How to use Nanobrow serum?
Application wouldn't be so easy if it wasn't for Nanobrow's soft, slightly-angled, sponge tip applicator. Thanks to this shape, one brushstroke is all it takes to deliver nourishing, moisturising and, what's most important, growth-boosting nutrients to brows.
Before using Nanobrow serum, removing make-up, thorough cleansing and drying the face are the must-follow steps. Next, you simply work the serum through the brow hairs with an applicator. Nanobrow serum is instantly-absorbed and doesn't leave any residue, such as white smudges or clumps.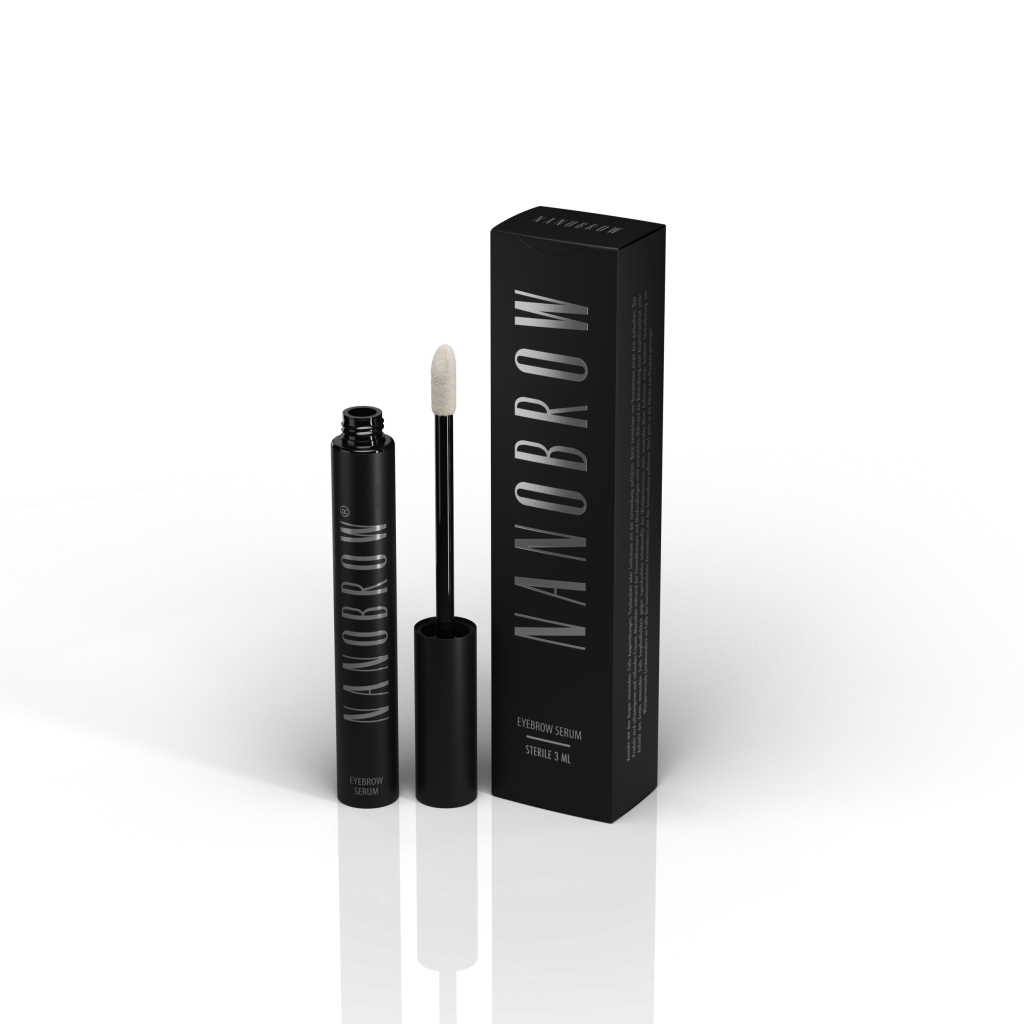 Additional information on Nanobrow serum
One tube of Nanobrow has 5 ml. It's surely enough to carry out full treatment leaving you with longer, thicker, healthier eyebrows at an affordable price going along with the quality and efficiency of Nanobrow growth serum. 
Learn more: nanobrow.us