Are you looking for a simple way for perfectly-looking skin? Would you like to bring back the glow that your complexion lost, and make it more radiant and youthful-looking again? Seek no further! Give your skin an energy boost that Nanoil Vitamin C certainly is! In no time does this face serum deal with the problem of tired-looking and dull skin. It will also handle aging spots and fine lines.
Nanoil Vit C. Serum – the secret of flawless skin
What is the phenomenon of Nanoil serum? Its secret lies in the best form of vitamin C that the serum is made from, which is 3-O-ethyl ascorbic acid. Why does it matter? Vitamin C in its pure form (l-ascorbic acid) is unstable, so it doesn't bring many benefits to skin. Therefore, to make most of this precious nutrient, Nanoil uses the newest and the most stable vitamin C. 3-O-ethyl ascorbic acid penetrates all layers of skin and doesn't break down when exposed to the sunlight or high temperature.
Contrary to other forms of vitamin C, the one added to Nanoil face serum is safe even for sensitive skin – it doesn't cause any allergic reactions or irritations. Another worth mentioning ingredient used in this face serum is Punarnava extract, and this is a very potent antioxidant that brims with rejuvenating and skin repairing flavonoids and plant sterols. Lastly, Nanoil and its Vitamin C Face Serum is formulated only with the essential and vegan-friendly constituents. The list of ingredients is short.

How does Nanoil Vit C. Serum work?
Nanoil face serum has a milky, smooth and lightweight formula that penetrates fast and reaches the deepest layers of skin to repair and restore pretty appearance to face. This skincare product by Nanoil will get you glowy skin, reduce wrinkles and prevent sun spots. And the best thing is that you can enjoy these effects for a really attractive price, especially after realizing that Nanoil offers you a few long months of skin treatment.
With every Nanoil Face Serum drop massaged, your skin becomes nourished and better-looking!
What effects can you expect to achieve? It looks that Nanoil Vit C. Serum is able to:
brighten skin discoloration.
leave skin radiant.
improve skin's texture and even out its tone.
fights off free radicals.
reduce fine lines.
strengthen the walls of capillaries.
take good care of all skin types, including sensitive and acne-prone.
How should you use Nanoil Vit. C Serum to get these effects?
The good news is that there is nothing extraordinary when it comes to using Nanoil Vit. C Serum. The application is super easy and depends on putting the serum on the clean skin of face, neck and chest. Just like with every face serum, it's suggested avoiding eye area. For better results, after putting the serum on, try doing a gentle massage to boost circulation and help the skin to absorb the serum deeper and faster. Wait a short while and follow with your favourite face cream, or if it's an evening routine (note: you can use the serum morning and evening), you can also use a chosen Nanoil beauty oil. Since you need to take from 3 to 5 drops per application, Nanoil Vit. C Serum will last you really long.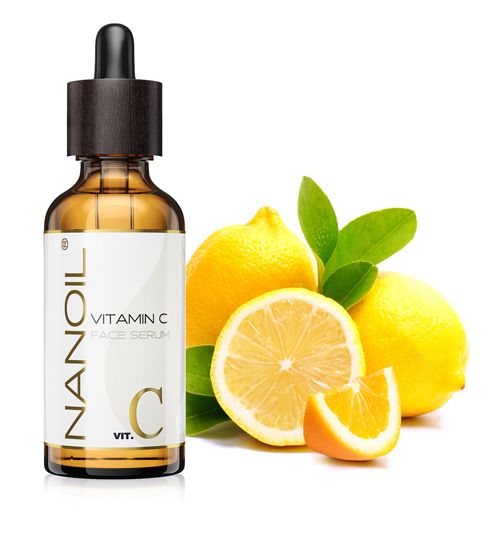 Comments on Nanoil Vit. C Serum
Millions of positive reviews given by users worldwide prove that Nanoil Vit. C Face Serum is a highly effective and phenomenal skincare product. What are the qualities that make this face serum so widely recognized? Actually, there are a few of them. Most often, however, the users say that they love Nanoil Vit. C Face Serum for the amazing effects that the product is able to deliver in a surprisingly short period of time. They also point out that the price isn't high as for a 50-ml face serum. Additionally, being suitable for sensitive and couperose skin types also works to this serum's advantage. To sum up, no matter the skin type you have or how old you are, Nanoil and its Vitamin C Face Serum is the key to flawless complexion!
Fancy more info? Check [www.nanoil.us]