The moment Wonder'full mascara first appeared, it instantly conquered women's hearts. Why? Because it was enriched with valuable and popular lately, argan oil. Women loved it for its simultaneous incredible extension and thickening of lashes with additional smoother and nourishment. Eyelashes become shamelessly full and seductive. Commercials are not just a mere promise. It is a fact confirmed by crowd of women around the world.
Its youngest "sister" is a waterproof mascara, released especially for the summer season. It has the same visual line as its older sisters – pretty, shimmering and slightly twisted bottle in blue colour that holds precise spiral wand (with ultra-flex technology that guarantees unheard of softness and flexibility) with perfectly thin and densely placed silicon bristle. What is more, spiral does not clump lashes and is easy in use and cleaning – silicon elements do not damage or deform like with traditional bristle.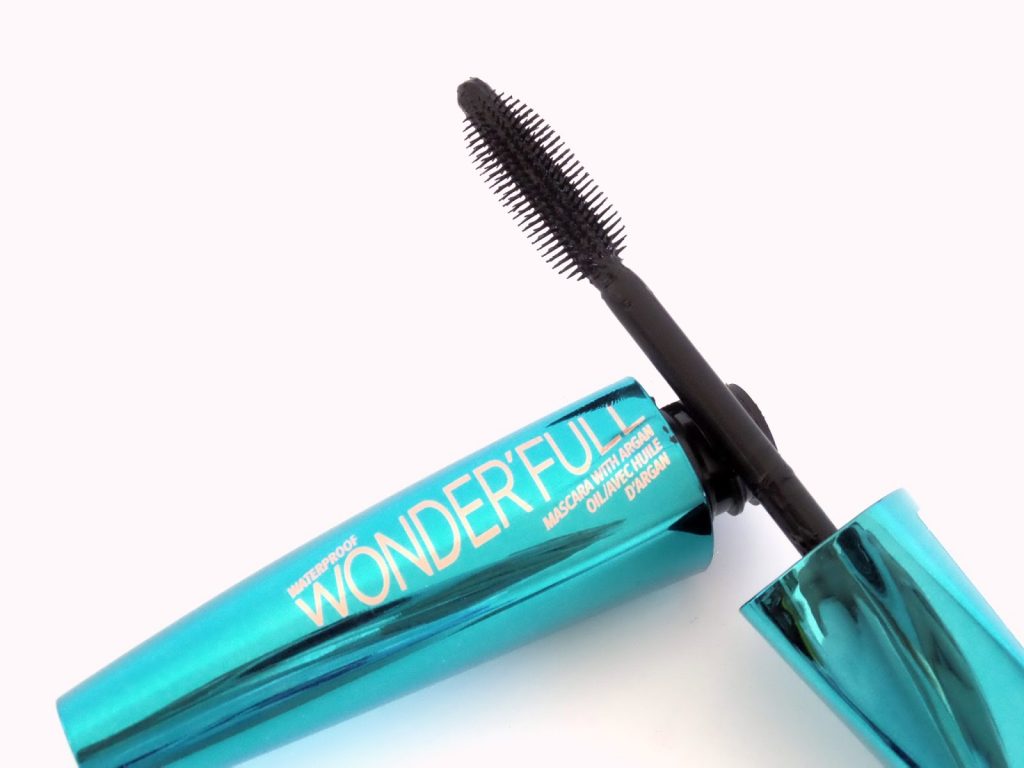 We know how difficult it can be to remove waterproof mascara at times and that long lasting effect of waterproof make-up has to be safe for lashes. However, sometimes situation requires use of this particular type of mascara (night out, vacation, water sports, touching film). Then the best solution is to buy mascara that will at the same time take care of your lashes. Blue Wonder'full – just like the entire line – was enriched with argan oil, which thanks to its valuable properties, perfectly moisturises and nourishes lashes making them smooth and clump-free.
Argan oil was acclaimed by cosmetologist "youth elixir" or "liquid gold". It amazingly nourishes and regenerates, makes hair, nails and skin more elastic and stronger. And now, argan oil takes care also of beauty of eyelashes. Even in waterproof version. Thus, if you heading on the vacation and need waterproof mascara then blue Wonder'full is at your disposal. It is a safe choice in the gamut of waterproof mascaras. Enjoy your vacation!